Open Hours
Monday – Friday 7:00am – 7:00pm
A Few Words About Active Kids World Square
Active Kids World Square (City) centres are located in the heart of the Sydney CBD and can be accessed via World Square and World Tower. Our child care centre in Sydney CBD has been operating for 15 years and is driven by a strong, dedicated team of long serving educators. Our day care centre coordinator, Evelyn Frawley, has worked with Active Kids World Square since February 2011.
Each member of staff is committed to providing the highest level of Early Childhood Education. Our dedicated and passionate educators strive to assist each individual child to develop holistically in an inviting, caring and structured environment. Through effective and strong partnerships with families we provide a curriculum based on the children's interest and love of learning.
Active Kids World Square and World Tower have recently been rated "Exceeding" National Quality Standards by the Australian Children's Education & Care Quality Authority (ACECQA).
Active Kids World Square is proud to be rated Exceeding the National Quality Standard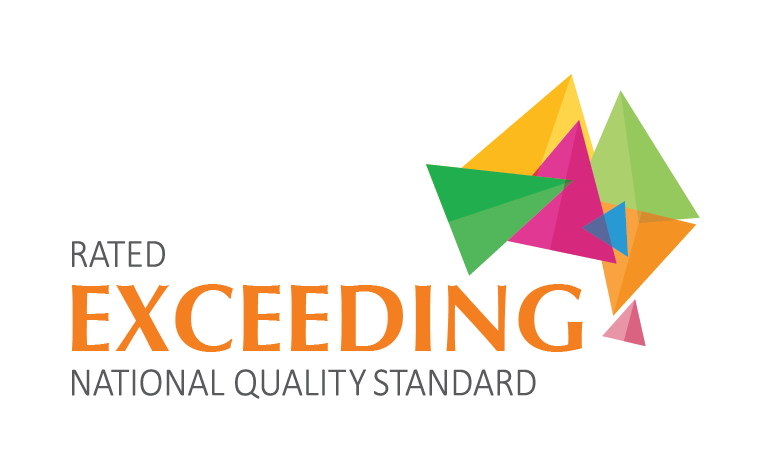 Some of our centres amazing services
Unique Learn and Grow Program

Our Learn and Grow team consists of professionally trained fitness, dance, drama and language educators.
Nutritious meals

Our thoughtfully prepared meals are certified by a munch and move nutritionist made onsite by our dedicated chef catering to all dietary needs and requirements.
Transition to School Program

Our curriculum incorporates school readiness experiences such as lunch box days, school uniform show & tell and excursions to the local primary school.
Active Kids Group App

Our secure parent portal enables parents to participate holistically in their child's experience through photos, notes and stories.
Safe Sleep Environments

We have secure and safe cots for your baby to sleep in that are monitored by our experienced and caring educators.
Spacious Outdoor Environments

Our outdoor environments are natural, spacious and offers stimulating learning experiences for each individual child.
Parent Workshops

Informative and Interactive workshop sessions for parents from newborn routines, allergy awareness and transition to school programs.
Sliding Scale Fee Structure

Enjoy the benefits of lower rates by booking more days under our unique sliding scale fee structure.
Inclusive fees

Our inclusive fees cover meals, milk, formula, nappies, wet wipes and sunscreen.